BRINGING SEXY BACH
A digital streaming service dedicated to classical music feels distinctly odd, but Primephonic is delivering an expertly composed renaissance.
Bach, Beethoven and the like would be surprised to learn that music's genres melt and fragment in the digital age. We can tap into seemingly myriad playlists without missing a beat, from pop to Afrobeats, alt-rock, jazz rap, dub metal, tech-house and beyond.
However, that accessibility isn't often associated with classical realms which span centuries of secular and spiritual works. That's why classical music app Primephonic is on a mission to make classical an immediate, inclusive 21st-century experience.
The prelude
"The world of music is moving towards being streaming-dominant and classical music is heavily underrepresented in streaming," explains Primephonic CEO Thomas Steffens.
Primephonic was initially sparked by Steffens's own frustration with streaming apps. It all started when he was looking forward to catching a live performance of Verdi's Aida and decided to listen to a particular recording of the famous opera online before showtime.
"I had so much difficulty in finding the right and full recording of the opera on Spotify," he recalls. "Typing in 'Aida' brought up pop artists like Aidan Gallagher, or even cruise ship playlists. Eventually, I found the opera, but it was only one aria… I mean, we live in a 10-second generation, where we're used to instantly finding what we want."
His concerns not only chimed with other fans, but he realised that they represented an "existential problem" in the classical music world. Without a dedicated digital platform, its fanbase would shrink and there would be less funding for artist development. He found classical music accounts for five per cent of all music listened to worldwide, yet only one per cent of streamed music.
"We realised from the beginning that, to be successful, we needed to have a catalogue that has 99 per cent of all classical music," booms Steffens. "Then we realised there's no database in the world that contains all classical music. So we made one."
Starting at the start
Primephonic's heady ambitions were forged with a team of musicologists, who began by mapping the repertoire, composer by composer.
Steffens estimates they've covered 4,000 composers; Bach's extensive works took two weeks. This has involved compiling multi-layered info about each individual piece such as the name and informal nickname, the key, the year it was composed, the opus number (the 'work number' that reflects the chronological order of the composer's pieces), the number and name of movements. They approached more than 2,000 classical labels globally and designed an algorithm to match the recordings to the works.
"Classical music metadata is much more complex than pop," points out Steffens. "If you listen to Dua Lipa, say, you just need the name of the artist and the song. If you listen to Mozart's Fourth Piano Concerto, performed by the London Philharmonic, conducted by Simon Rattle, the piano soloist is Lang Lang…"
Happily, that complexity translates into a user-friendly app experience which has amassed enthusiastic reviews. Primephonic also puts all that metadata and user preferences to savvy use, as Steffens explains: "We can do a much better search and recommendations, based on whether you like orchestral or chamber music, works from the 16th century, the key you prefer. For every user, we can determine a 'classical passport'."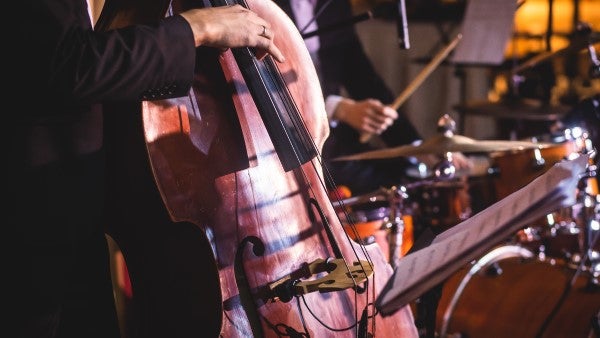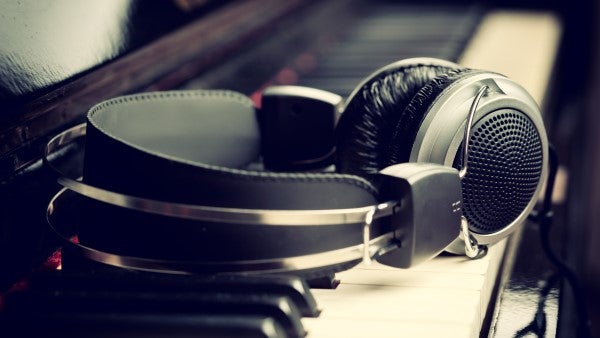 That which is precious
Classical music tends to be associated with a certain purism, and I wonder whether Steffens has encountered any objections to his digital approach. He smiles: "Classical music fans are super-demanding, as much as I love them. We have around 500 recordings of Bach's Goldberg Variations, but I recently received an email from a user saying that we're missing one."
Still, it's that deep passion that drives him: "The only way to satisfy these fans is to get close to perfection."
Primephonic's revenue system also bucks the 'one platform fits all genres approach' and hopefully works in classical artists' favour. "Spotify was designed for pop music. When we get to the royalty payments, it's allocated to artists based on how often they've been streamed," says Steffens. "So if Rihanna has been streamed one billion times and Bruno Mars has been streamed two billion times, he'll get twice the amount of royalties – which sounds fair, because pop songs are typically around three minutes long. But classical works tend to be much longer on average – a track can be 10 or 20 minutes long, which means that for most classical artists, streaming income is going to be near zero.
"It also has consequences, in the sense that we see some labels focusing only on shorter classical tracks or cutting tracks into 'pieces' to work with this pop formula. We also want contemporary composers to follow their artistic hearts, rather than to try and optimise an ill-designed payment formula. So we decided to pay based not on how often an artist is streamed, but for how long, in seconds."
An audience of individuals
Primephonic also embraces its diverse range, allowing music fans to delve into playlists spanning string quartet essentials to avant-garde music or imaginative takes. You can explore landmark playlists from Japan, intricate Indian ragas or poetic Iraqi maqams, but it also recognises how cinema and gaming soundtracks have opened up classical works to broader audiences. For example, the excellent Music From Video Games playlist curated by Primephonic's Guy Jones features Nobuo Uematsu's lavish Final Fantasy IV symphony and Lorne Balfe's haunting Assassin's Creed. It turns out that many of us are classical music fans without knowing it.
With that in mind, Primephonic offers a 10-week in-app 'classical crash course', called Ludwig, that opens up classical realms with podcasts, playlists, snappy anecdotes and immersive details that bring the music's broader setting to vivid life. We might learn about Bach walking 200km to hear a game-changing musician, or consider the 'Mozart effect' (whether classical music makes you smarter).
"The aim is to get listeners to a level where they can explore classical music themselves, without feeling overwhelmed," says Steffens. "The key is a combination of advanced technology with deep human expertise."
The tone throughout is enticingly joyous; classical traditions might seem hardcore, but Primephonic knows the score.
Image Credit: Getty
MORE ARTICLES