Skip to content

Air Charter Service provides aircraft charter solutions for orchestras
Air Charter Service has decades of experience working with orchestras. Chartering allows you to fly hassle-free to smaller destinations that can be difficult to reach using scheduled services, particularly with less routes operating due to the Covid-19 pandemic. Our expert team can meet all your needs in one place, from chartering aircraft to booking accommodation for musicians and stage crew.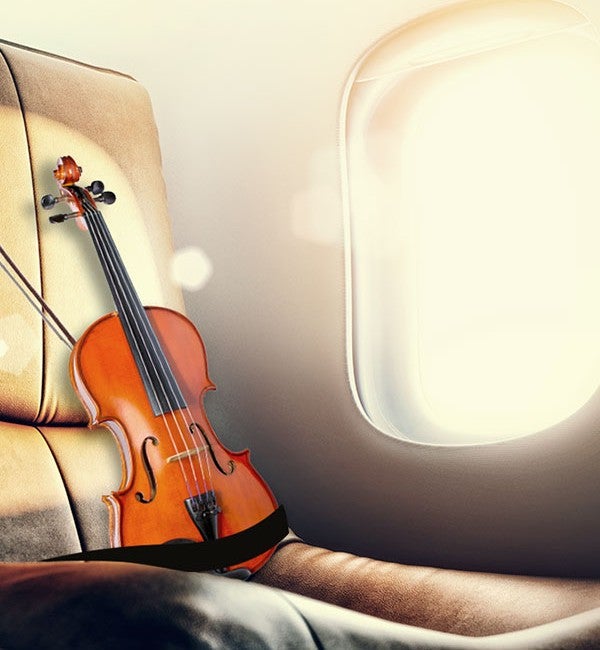 WHAT WE OFFER
Musicians: We can source a range of commercial airliners and private jets to transport large orchestras and their instruments.
Tours: ACS is experienced in arranging multi-stop itineraries, seamlessly flying orchestras around the world with no unnecessary waiting around after each show.
Instruments: We can arrange for instruments to travel securely in the cabin rather than the hold, giving you peace of mind that they'll arrive intact. Alternatively, we'll oversee as your luggage is loaded into the hold and book a porter to transfer it from the flight to your onward transport.
Stage Equipment: Our award-winning cargo team can charter freight aircraft to transport equipment like props, lighting rigs, sound systems and heavy instruments.
Onboard Courier: Forgotten baggage? Broken instrument? Our dedicated team of onboard couriers can quickly deliver that all-important consignment point-to-point.
Travel Services: We can sort all the additional extras you need through our in-house travel team, such as organising hotels and buses to get you from door to door.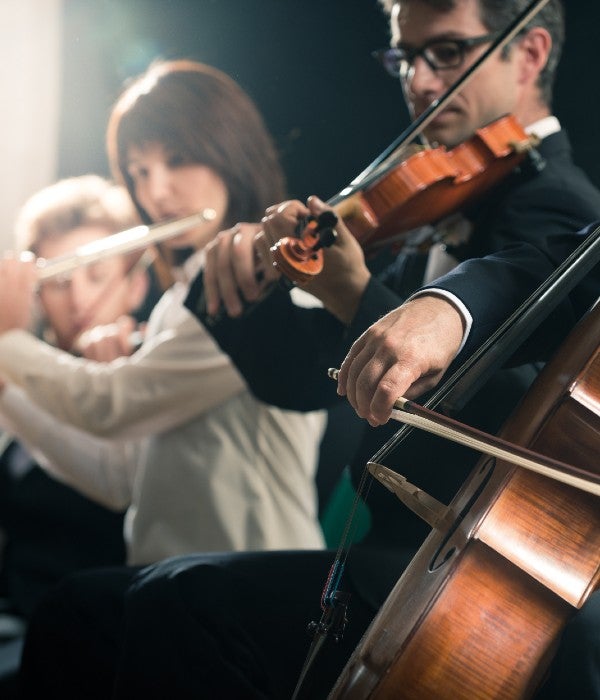 REASONS TO CHARTER WITH ACS
Orchestra Experience: We have extensive experience chartering for orchestras and understand the logistical challenges involved.
Flexibility: We offer free last-minute name changes and can even can arrange after-hours flights home following late-night shows.
Reactive to Travel Updates: We're available all day, every day, so can react swiftly to last-minute schedule changes. Especially relevant during ongoing changing travel restrictions.
Dedicated Account Manager: You'll have one point of contact throughout, available 24/7 to tailor-make your charter and handle any queries.
Global Network - Local Expertise: Our global network of 27 offices means we've got the personnel on the ground, speaking the local language, and we are set up to provide charter solutions across the globe.
Covid Secure: Most of our charters can fly non-stop, meaning less points of contact and no crowded connecting airports. Groups can also travel in their own bubble with heightened hygiene precautions.
WHAT OUR CLIENTS SAY
"In October 2019 we had a few days of rehearsals and a concert in Bordeaux followed by a flight to Milan and coach transfers to Andermatt for our next concert. Our group was 60 people and 5 cellos. Two days before our scheduled flight, the airline emailed to notify me it had been cancelled. At this point I was incredibly stressed and received no help from the airline.
I got through to Marianne at ACS and explained that I needed a charter urgently and I'll never forget her reply. She said 'ok, how urgent? Are you at the airport now?' and in that one sentence all my stress and worries melted away, because I knew that whatever situation I was in she had successfully dealt with worse. As soon as she said those words I knew it was going to be fine, and it was.
The charter flight was arranged at a better time and we received VIP treatment from booking through to the flight. The service I received from Marianne and her team was so quick, friendly and organised, three things I value highly in a stressful job. If you are ever in a jam, running out of time and need desperately to take to the sky then I could not recommend anyone more highly than the team at ACS."
Patrick McEntee - Tour and stage manager for the Chamber Orchestra of Europe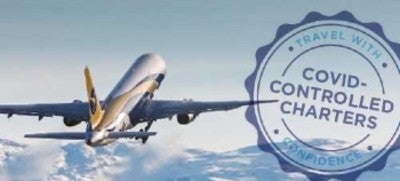 TRAVEL DURING CORONAVIRUS
We've introduced additional measures to help minimise your risk of infection when chartering. So you, and your group, can travel with confidence.
FIND OUT MORE
SELECT UP TO MORE -
YOUR SELECTED AIRCRAFT ARE READY TO COMPARE
COMPARE NOW
DEDICATED ACCOUNT MANAGERS
NO OBLIGATION
25 YEARS EXPERIENCE
AVAILABLE 24/7