THE EXCLUSIVE LIFESTYLE MAGAZINE FROM AIR CHARTER SERVICE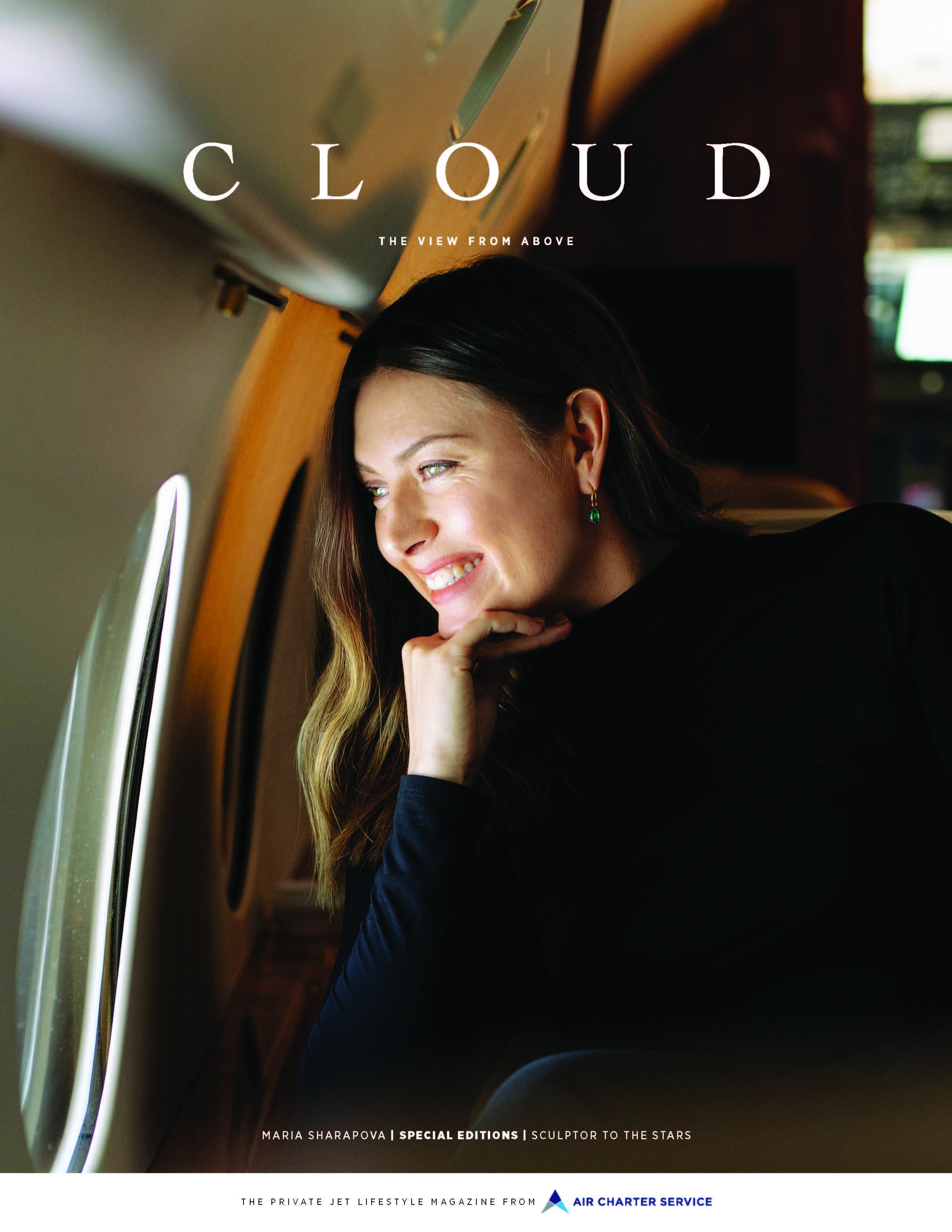 THE SEPTEMBER ISSUE OF CLOUD
Welcome to the latest issue of Cloud, the exclusive lifestyle magazine from Air Charter Service. In its pages, you will find insightful features to enhance your journey and perhaps inspire the next one too.
In this issue, we talk to cover star and new ACS Global Brand Ambassador Maria Sharapova to find out more about how ACS is helping her juggle family life with her new calling as an entrepreneur.
You can also learn about a spectacular tour following in the footsteps of Captain James Cook, hear the story of a remarkable sculptor whose luck turned at the perfect moment, go behind the scenes at an Italian restaurant in London with a delicious difference, find out how to begin collecting some of the world's most precious books, meet the composer who keeps coming across his own music everywhere he goes and much more.
You can also learn more about us with the Inside ACS section and how we can help you with your next trip, whether you're travelling for work or pleasure.
A selection of our favourite articles from the latest issue are below or you can read it in full here: Issue 29 of Cloud.
DEDICATED ACCOUNT MANAGERS
NO OBLIGATIONS
30+ YEARS EXPERIENCE
AVAILABLE 24/7