Célébrer le succès!
Following a strong 2022 for ACS Paris and a promising end to 2021 – a year in which sales increased by 91% – ACS is investing in France and developing the team in Aix-en-Provence.
Known as 'the 21st suburb of Paris', the city of Aix-en-Provence is located in the hugely popular south of France, which attracts hundreds of ACS's private jet customers each year, making it the perfect location for us to grow and share our inside knowledge of the region to better assist our clients.
This inside knowledge comes in part from Caroline Bourge, who joined ACS over eight years ago and will be leading the office in Aix-en-Provence. Caroline has more than 20 years'
experience in the industry at both charter brokerages and airlines.
"After three years of working for ACS in Aix-en-Provence, we were securing larger contracts and were able to recruit more people. Now, our team members are busy building their customer lists, and supporting customers and flight preparation. I'm really excited to grow the team here in Aix, especially over the next 12 months. I believe that there is huge opportunity in this part of the country for our passenger departments, as we already have many existing clients in the region."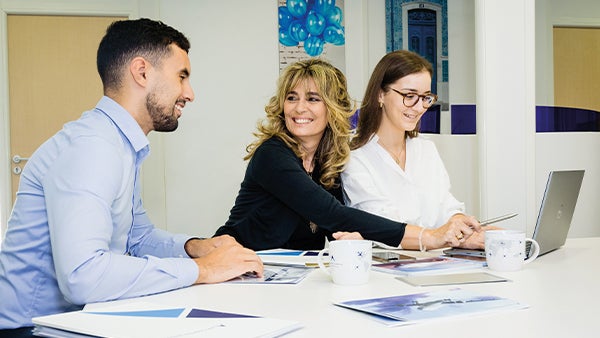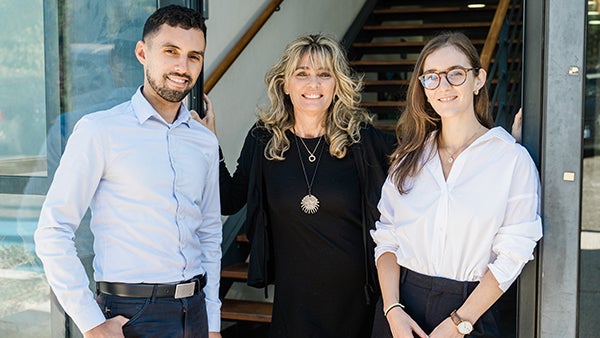 Room to grow
As well as being a hotspot for leisure activity, Aix-en-Provence is ideally located for business travel, as Caroline explains: "In the south of France, customers are very open to meetings, to sharing information and to visiting each other face-to-face. The Aix-en-Provence office is important in supporting these relationships. In addition, there are several big industries based around the Mediterranean basin, which means there are many potential customers here."
As well as arranging numerous charter flights throughout the year, Caroline's role also involves training new recruits to find the best solution to customer requests. The exemplary level of customer service provided by the team is underpinned by good team cohesion. "Everyone helps each other to get better. We work in a great atmosphere – it's friendly and we often laugh, so it's a pleasure to come to work every day."
Caroline has a clear vision for the future, put simply: "We want to expand the team."
Special support
One of the reasons the Aix-en-Provence office is set to further flourish in future is the variety of services it offers. One such service is provided by flight representative Sarah Chbouk, who joined ACS in August 2022.
"As a flight representative, my main role is to deliver an excellent service to our clients flying to the region; a personal point of contact from the moment they arrive at the private jet terminal until the aircraft takes off. At ACS, we aim to deliver service beyond expectations by anticipating needs and working closely as a team. No two days are the same for me because no two flights are ever the same, but generally I arrive at the airport 90 minutes before the flight is due to depart and will liaise with the ground staff and crew to make sure everything is just right. Once our client arrives, I look after them in the lounge, introduce them to the captain and help them board."
Sarah used to be a corporate flight attendant and customer care manager, and speaks an impressive four languages to better cater to an international clientele. "With us, the client doesn't have to worry about anything. I make sure that everything is perfect: organisation, transportation, catering, aircraft, special requests – and importantly the communication. Our clients are special, so our mission is to provide them with a VIP service.
"The main reasons our clients ask for ACS is our professionalism and knowledge – we save them time and they know they're being looked after by one of the world's largest air
charter companies."
Sarah has no doubt that expansion in Aix-en-Provence will be a huge benefit for ACS customers. "Aix, like Paris, is an economic mainstay in France. The location is strategically very important, with all the airports in the south covering all purposes of travel. Our manager Caroline has so much experience in the tourism industry and with ACS, so she knows how to build our Aix office."