Wild wonders
A new travel itinerary from ACS and time designer James Wallman offers the chance to see rare and endangered species during some of the largest and furthest migrations in the world – all with less than a day of flying time
The demands of modern life mean that many of us find ourselves feeling time-poor. Time, like money, has become a commodity that we are keen to spend well. In his book
Time And How To Spend It: The 7 Rules for Richer, Happier Days, James Wallman cites global research that suggests positive experiences are key to enduring, sustainable happiness. James outlines the STORIES framework to help readers decide which experiences are worth spending our time on to add to our happiness.
ACS has been working with James to create itineraries that embody the STORIES checklist and offer exceptionally rewarding luxury travel experiences. So far, there has been a South American tour named 'Journey To The End Of The World' and 'Across The Top Of The World', a trip exploring dramatic European landscapes. Both expeditions have been designed using James' theories and private aviation so that no time is wasted in transit.
The latest experience curated by James and ACS – named 'Time Well Spent: A Journey Through The Wild Wonders Of Africa' – takes guests around the continent to see some of the world's rarest and endangered species during the Great Migration.
"Africa's a big place and private aircraft enable travellers to fit a lot of extraordinary moments into a short time," explains James. "People have talked about 'value for money' for decades. In future, they'll talk about 'value for time' and 'time well invested' – this trip across sub-Saharan Africa will deliver exceptional value for time. And I'm sure seeing these animals and migrations in their stunning habitats will transform a person's connection to nature." So, what exactly can travellers expect on this journey?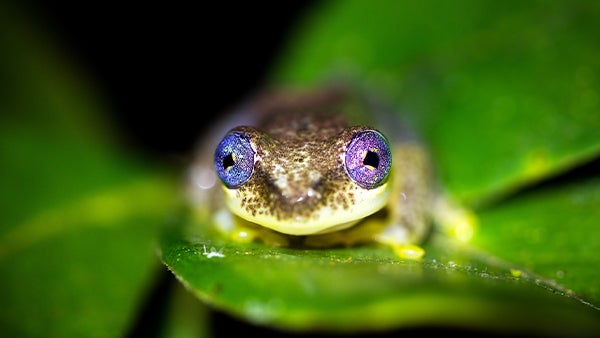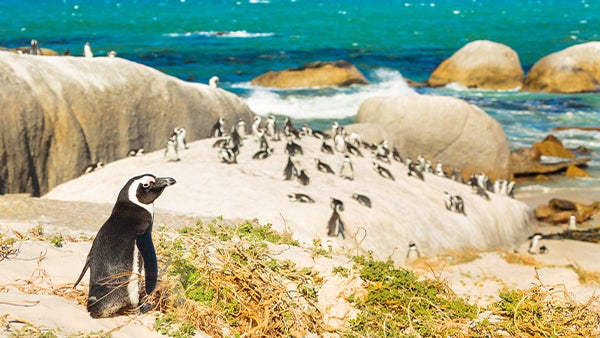 Rwanda
After arrival in the country, the next day is spent trekking in Volcanoes National Park, home to the highest number of mountain gorillas in the Virunga Conservation area. Visitors will see the animals and witness a gorilla naming ceremony. The day after is spent with the Twa – also called Batwa – an indigenous tribe.
Tanzania
After flying into Tanzania, it's an early start the next day to ride a hot air balloon over the Mara River at sunrise. Watch the great wildebeest, zebra and gazelle migration from an excellent vantage point overlooking stunning vistas bathed in golden light.
Zambia
Enjoy a slow, relaxing morning before going on a night safari to track leopards. The next day, a helicopter transports the group from South Luangwa National Park to the Zambezi River for the night. Arise at the break of dawn to watch the dramatic fruit bat migration. A peaceful afternoon is spent watching the southern carmine bee-eater birds dance and mate. After sunset, head to Victoria Falls to see the magical moonbow, a rainbow produced by moonlight.
Botswana
An active morning begins with punting on the Okavango Delta, watching elephants play. After another picture-perfect sunset, an early night is recommended, ready for a 3am wake-up call to stargaze in the darkest place in Africa. The next day, get closer to the animals at the Elephant Havens sanctuary, where an experienced handler explains how they protect and preserve the African elephant.
South Africa
Spend the afternoon on a hike and private picnic on Table Mountain or enjoy a tour of Buitenverwachting Wine Estate. Next, attention turns from land to sea as you visit Boulders Beach to see the penguins and seals. Climb aboard a boat to watch great white sharks breach out of the ocean. The day after, go to the town of Hermanus, before taking to the waves again to watch the humpback whale migration.
Madagascar
Head to Andasibe-Mantadia National Park to search for rare fluorescent frogs and geckos on night walks, and try to catch a chameleon in the act of changing colour. The next day, fly down to Lake Sahambavy to visit a local tea plantation. The final day is spent in Ranomafana National Park, trekking in lush rainforest to find the elusive golden bamboo lemurs and visiting the Tanala tribe with a local guide.
To recreate this trip using commercial, scheduled flights would take almost 98 hours (more like 110 hours if you include check-in time). By using private aviation, this is cut down to just under 15 hours, so you can spend more of the 17 days discovering the wonders of Africa.
"Each principle on the STORIES checklist is an opportunity for spending time in ways that'll make you happier," James explains. "Each location on this trip offers a 'chapter' for the 'Story' point, with a natural beginning, middle and ending. The bookending of this itinerary with meeting local tribes provides a chance for guests to reflect on who they are and how they've changed over the course of the trip for the 'Transformation' point. While people will of course take pictures on this trip, they will spend a lot of time 'Outside and offline' immersed in nature.
Activities on the itinerary – getting up early, going out at night, being so close to wild animals – will create intense moments that will connect people, building on the 'Relationships' point. 'Intensity' is also covered by the exhilarating moments, such as watching sharks, where your heart will beat faster, and it's also full of those 'Extraordinary' experiences – who goes out searching for leopards or fluorescent frogs at night normally? Finally, 'Status and significance' will come from sharing a single story from any 'chapter' of this trip. Seeing so many amazing things on one journey is exceptionally rare and, if the person is compelled to contribute to a wildlife conservation effort along the way, so much the better."
For James, choosing a personal hero moment on the itinerary is difficult. "This trip contains so many peak experiences. The moonbow is exciting, the fluorescent frogs sound cool, and seeing elephants in the wild is both humbling and exciting. But it's the tribes that fascinate me most – meeting humans who exist in a very different way is thrilling – so that would probably be the highlight for me," he concludes, before adding: "Or maybe just seeing those stars at night in the Okavango Delta – so very different from my home in London."
Picture credit - Getty
The STORIES framework
James suggests using the below checklist when you're trying to determine whether an activity is worth doing.
Story: a valuable and worthwhile experience is something that will add to your life story and create a treasured memory.
Transformation: experiences that change you and further your personal development, helping you to lead a more fulfilling life.
Outside and offline: the most worthwhile activities take place outside in nature and away from your phone or computer.
Relationships: studies have shown that loneliness is deadlier than smoking 15 cigarettes a day. Connecting with people is key to sustained happiness.
Intensity: do things that are challenging and worthwhile.
Extraordinary: activities that focus on a rare experience will be more memorable as they offer something out of the ordinary.
Status and significance: status comes from education and accumulating wealth, and can play a considerable part in your happiness levels, but it's important to do significant things with whatever that status unlocks. James explains: "Status when you're successful but on your own isn't meaningful – it's about giving back into the community."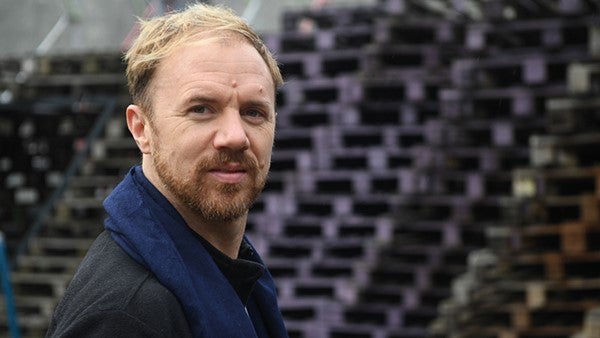 About James Wallman
James is an international best-selling author, entrepreneur, futurist and experience strategist and designer. He has written two books – Stuffocation and Time And How To Spend It: The 7 Rules for Richer, Happier Days – and is one of the founders of the World Experience Organisation. As well as advising companies from Absolut to Zurich Financial, James advises the British government in his role as 'Sector Specialist, Experience Economy' for the Department for International Trade. James lives in London with his wife and two children.